We now have a full bar with a wide selection of beer and liquor to choose from. Come get all your best libations here!...

We are hosting our OFFICIAL Grand Opening party on Sunday March 11th! We are giving out free Espresso and Coffee all day long! There...

Everyone is raving about our funky and unique deviled eggs. They're great for those looking for a savory treat. Or you can get them...
Check out our menu and play some games! We have many classic retro arcades for you to play, including pinball. We also have billiards and air hockey. We have a great menu with hot pressed subs made with fresh sliced deli meats, as well as quesadillas, gourmet angus beef hotdogs, breakfast all day, and more. We are located in the heart of downtown one block from the Rail Pub and Social Club, on Broughton Street near MLK and Montgomery We are open for breakfast, lunch, and dinner time. Cafe by day, bar by night!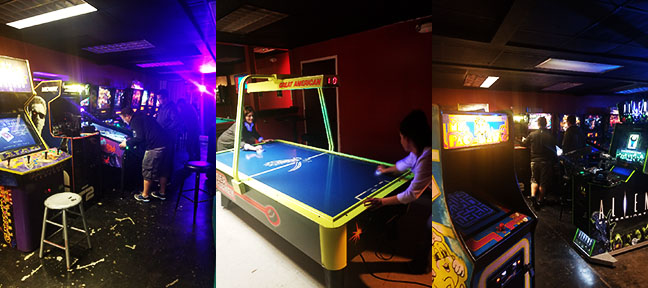 Thank you to everyone who voted in our "Name This Business" poll. We loved all your suggestions, and The Portal took the lead.
We have many pinball games including Terminator, Southpark, Funhouse, AC/DC, Batman and more.
We have shooter arcade games like Aliens, CarnEvil, and Time Crisis II
We have rider games like San Francisco Rush and Hydrothunder.
And we have lots of retro arcades including Discs of Tron, Star Wars, Moon Patrol, Ms. PacMan and more.
We have air hockey. We have a pool table and a dart board.
What's your favorite arcade? Leave us a suggestion. We are adding more all the time.
NOTE: We are not in any way associated with THE BARCADE, located far far away from us.